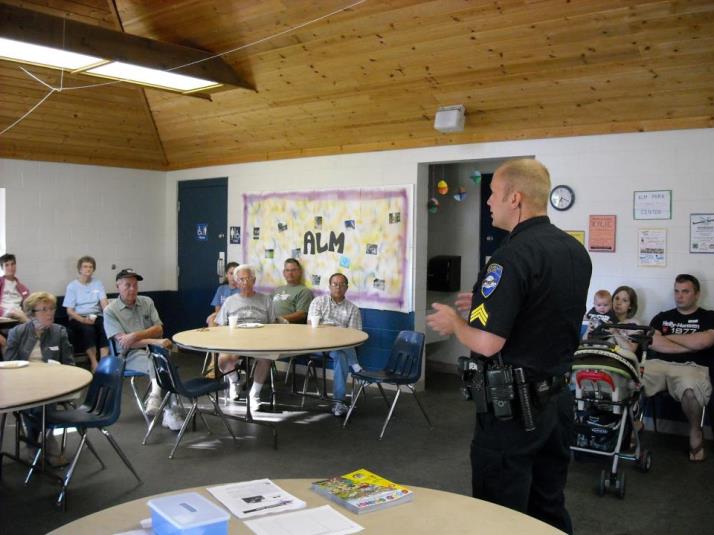 The Police Department knows that close-knit neighborhoods are safer and would like to encourage you to be the one to make a difference in your neighborhood. Promote a sense of community in your neighborhood by starting a Neighborhood Block Club. A Neighborhood Block Club is a group of neighbors that agree to meet twice a year, watch out for each other and the neighborhood's children and work with the Police to prevent crime.
The Police Department supports your efforts by remaining in contact with your group by:
Attending your meetings
Sending out the Moorhead Beat
Providing training to block clubs on topics of interest to them
Contact our Community Policing Coordinatoror call 218.299.5143 to get you started or to find out if there is a Neighborhood Block Club in your neighborhood.
Map of Block Clubs in Moorhead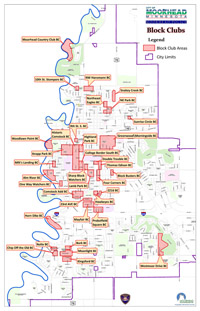 A free private social network for your neighborhood.
Nextdoor was created based on the idea that the neighborhood is one of the most important and useful communities in a person's life. Nexdoor's mission is to use technology to help neighbors build stronger and safer neighborhoods.
The Moorhead Police Department uses Nextdoor to share relevant updates with your neighborhood. The Moorhead Police staff are NOT able to see any of the content on your neighborhood website, but you can reply to our messages and send us private messages. Register your account via their website or download the free Nextdoor app.
On Nextdoor, members can:
Share local recommendations (plumber, auto mechanics, babysitters, etc.)
Sell or give away household items
Publicize local events
Exchange information about crime and safety issues
Find neighbors in the directory
Ask for advice
Residents can choose to view and respond to updates via email or directly on the website.
Important: Nextdoor is not the appropriate way to request emergency or police services or to report criminal activity. Call 911 in an emergency or the Red River Regional Dispatch Center for non-emergencies at 701.451.7660.